What about Child Sponsorship? 
Have you ever wondered why World Hope International (WHI) runs child sponsorship programs or what they do, exactly?
At WHI, we truly believe in providing those in need with opportunity, dignity, and hope so they can not only survive, but to thrive. Child sponsorship aligns with our vision because it holistically gives children, their families, and their communities the tools to become changemakers themselves—resulting in sustainable transformation.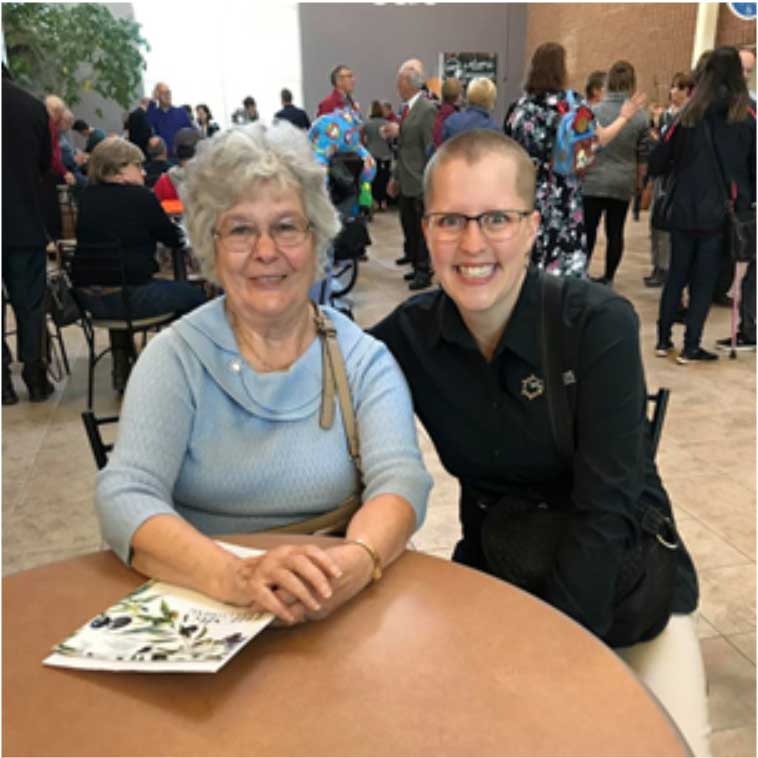 Child sponsorship is also an opportunity for partnership, where sponsors can invest in children's' futures, helping to launch them with love and let them know they are seen and their lives matter, even from afar.
In October 2018, we launched a child sponsorship program in Babaco, Haiti, and a woman named Lorraine Flanagan was the very first sponsor to sign up for that community.
I had the opportunity to meet her and when I asked her why she wanted to sign up to sponsor, she said, "When I heard that World Hope was going to start sponsoring children in Babaco, I stepped up to be the first to sponsor." She mentioned that she had heard about the community after her son and two grandchildren visited there, though she herself was not able to go in person. "I don't get out and do too much that way, but I would like to help in this way, if I can."
Sponsorship does help. It flings open the doors of opportunity for children and their communities and it helps to squash the things that may otherwise get in the way for them—like unaffordable school costs or poor nutrition or a lack of educational resources.
Since 2005, WHI Canada has run Hope House, a program in Odessa, Ukraine, which offers a home for girls who have aged out of orphanages or who are living on the streets. (You can check out Natasha's story here if you missed it the other week.)
These girls can stay at Hope House for as long as they are in school. Once they graduate from post-secondary education, they graduate from Hope House. Many girls are so grateful for this program that they choose to volunteer even after they have graduated—adding to the program's sustainability and continuing the transformational impact of Hope House.  
Opportunity. Dignity. Hope. That's what it's all about.
Success for WHI child sponsorship programs is not only measured by whether a child is attending school, but also our overall impact on the region's food security, access to clean water, reduction in sickness, improvements in teacher training, and the availability of school supplies. Sponsorship programs, ($41/month or $55/month for a special needs child) are also adapted to each country's specific needs and challenges to maximize the impact of the investment.