Up Close & Personal with Tanya
Our communications intern, Courtney Hallett, from Indiana Wesleyan University, wanted to interview me and write a blog about me and my life! We love having interns with us in the office at World Hope International and we are thankful for the skills they bring to our team. Enjoy Courtney's blog!
Have you ever wanted a glimpse into Tanya's life? Look no further! This blog should answer some of your frequently asked questions about Tanya — and who she is professionally as well as personally.
People often ask Tanya how she became interested in working with World Hope International and what drew her to international work. Tanya said, "I have always been interested in international work, international development, and global leadership. I knew about World Hope International (Canada), but the thing that really attracted me to it was the fact that we were going to move from being a one country organization to working in alliance with multiple countries. I love the philosophy of sharing resources and working together. I think we are stronger together when we work and learn from each other. I love learning from other countries and from other cultures. I think it's worth the effort to work together and that was the thing that really drew me to this position."
People also often ask Tanya what she likes to do outside of work. Tanya enjoys hobbies such as running, hiking, reading, and spending time with her family, but she also has a unique hobby that many people don't know about. "So, I ride a unicycle!" Tanya said. "My dad is a clown. He's a teacher by day and a clown by night, and he taught me to ride a unicycle when I was in junior high school."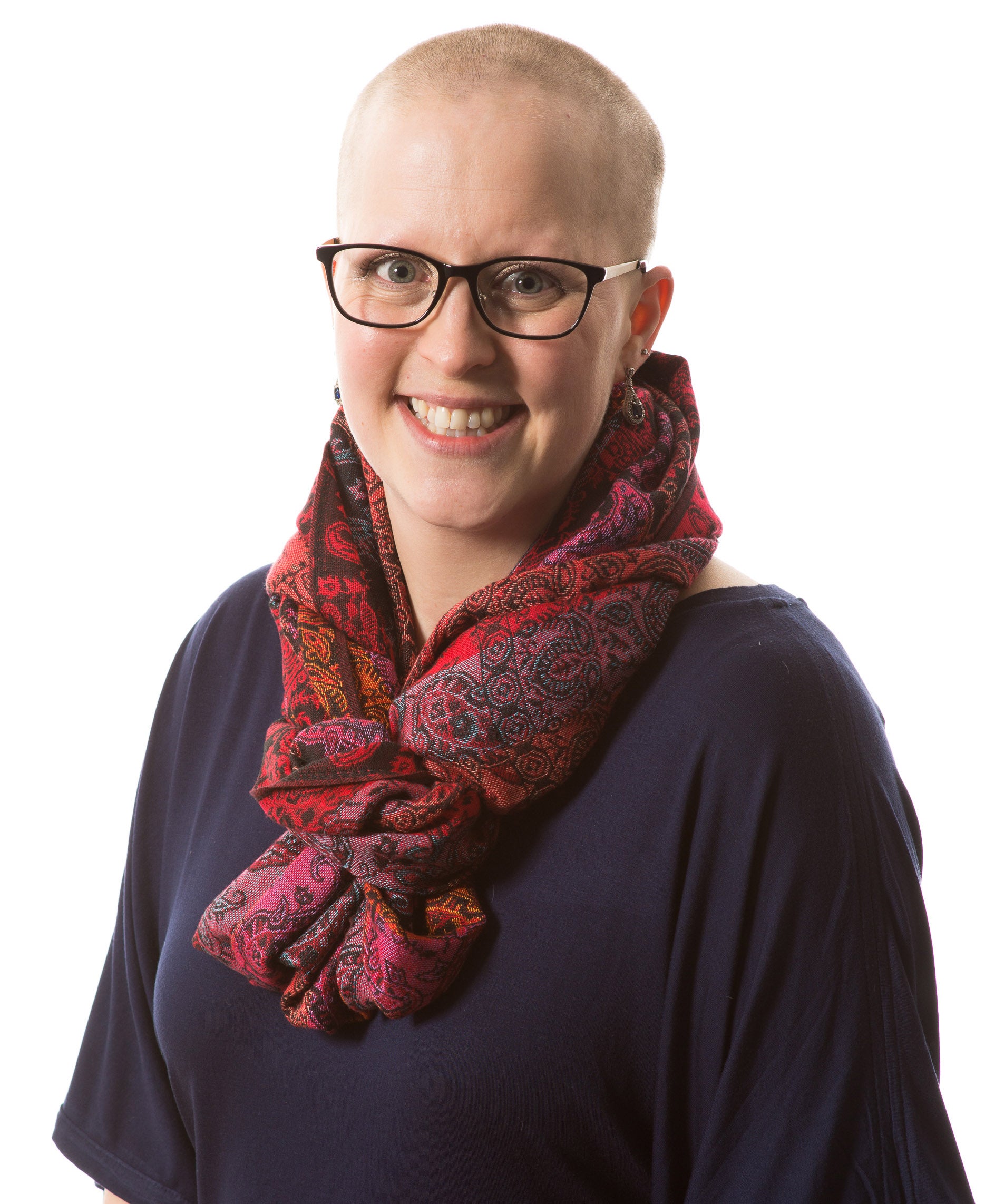 As a leader, Tanya has people she admires and wants to emulate. One of those people is Holly Moore, Chief Operating Officer for Growing Leaders, a non-profit based out of Atlanta. Tanya explained her desire to learn and grow as a leader and why she looks up to Holly. "Holly was my leadership coach for five years. I have learned so much from her, and I love watching her lead globally and connect with people who are millennials or younger and help them become leaders. She's just incredibly gifted and is passionate to develop leaders like me who are newbies and learning the ropes."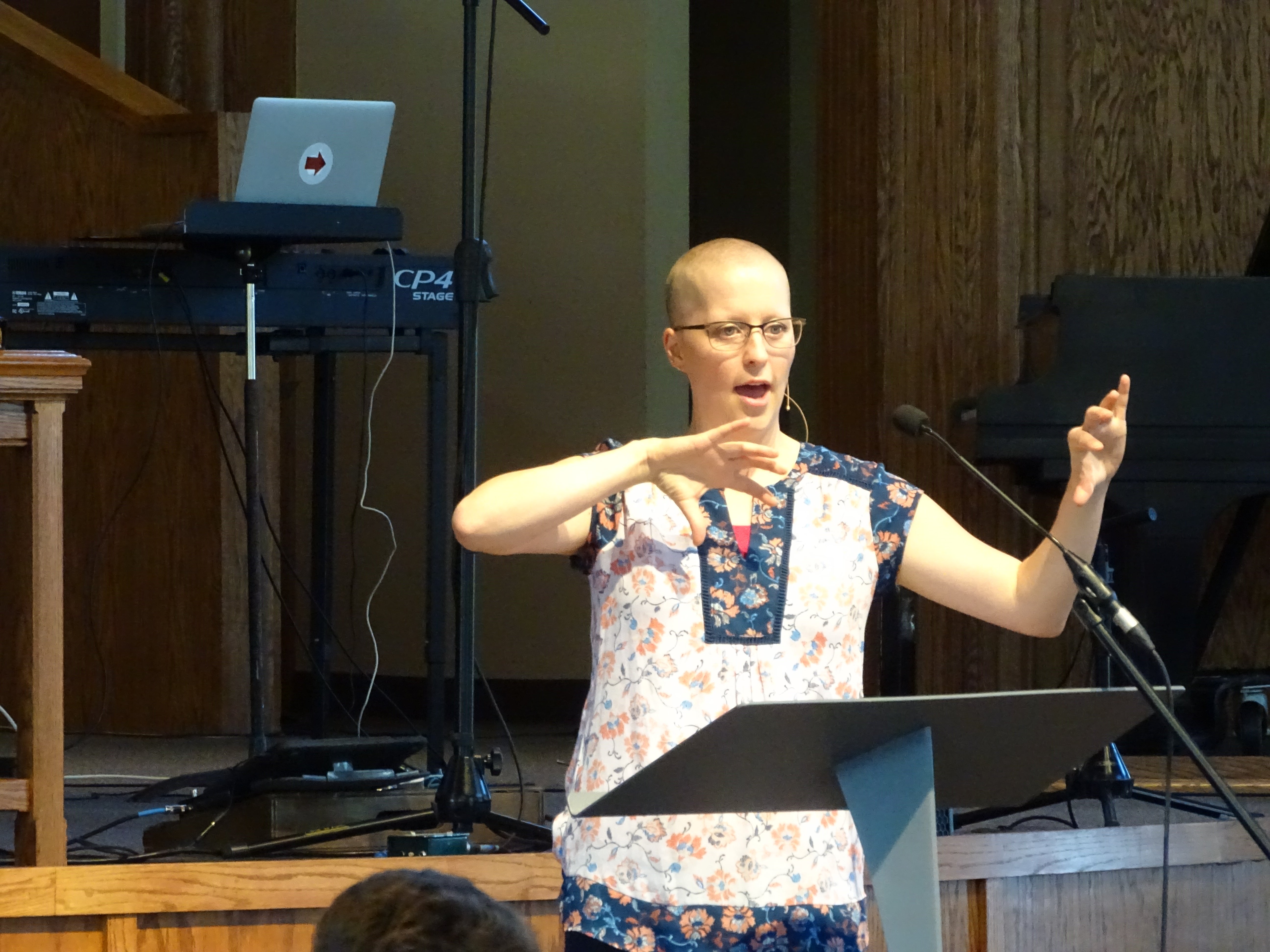 Tanya is a leader who pours her heart into her work at WHI. When asked what a typical day looks like she replied, "No day is exactly the same. Every day I ensure our projects are running smoothly and that our donors being served well. These are the two main things I think about throughout the day. To make sure that I'm keeping up with all the different pieces of a small organization, I wear a lot of hats. I oversee items such as administration and compliance with the government along with donor connections, reporting and sharing stories on our blog, speaking at gatherings and building relationships with new donors.  I care that people know what's going on, and then moving us forward with our strategic plan. All of these things are a part of my job description. I rely on our awesome staff here in the office and our gifted global staff. We all work together to make sure everything's done. There's never a day where everything's finished, and there has never been a day where I have been bored!"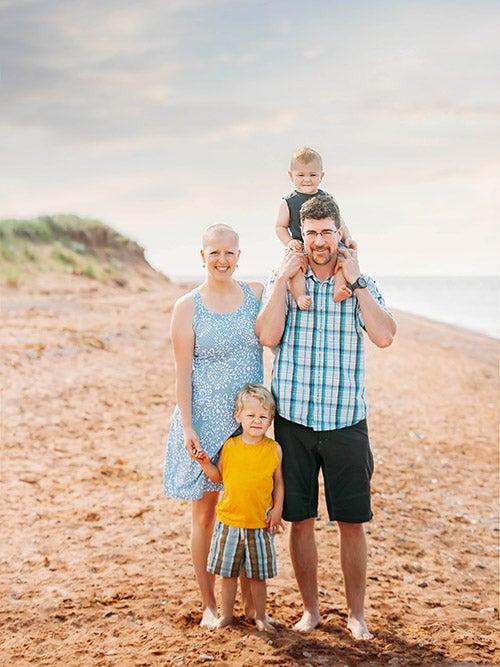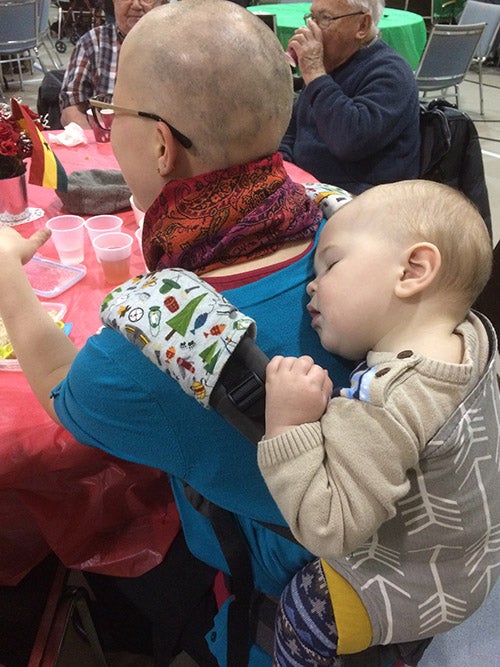 Tanya often gets asked about her role as a mom and a leader. "I have a picture of me, baby wearing my son." Tanya said and went on to explain, "I was at a donor event. It was over a weekend and I hadn't seen my kids all week. I was like, "Hey, he's a baby, he sleeps all day, I'll just put him on my back and go meet people. He slept the whole time and I talked with donors! It is very interesting being able to combine these pieces of my life and to say, I'm a mom and I'm proud of that. I'm also a leader and I'm proud of that."
Tanya has been Executive Director of WHI Canada since 2018 and recently graduated with her Masters in Organizational Leadership from Indiana Wesleyan University. If you want to learn more about how you can become a part of Tanya's support team, send her an email! 
Tanya has a heart to grow the programs that empower vulnerable populations around the world. Give to The Hope Fund to support the programs WHI uses to share hope. Learn more about the programs WHI has like the Hope House and First Step Centre. Contact us to learn more about our internships and how you can get involved with WHI.